AT HOME WITH: Asia Chmielewska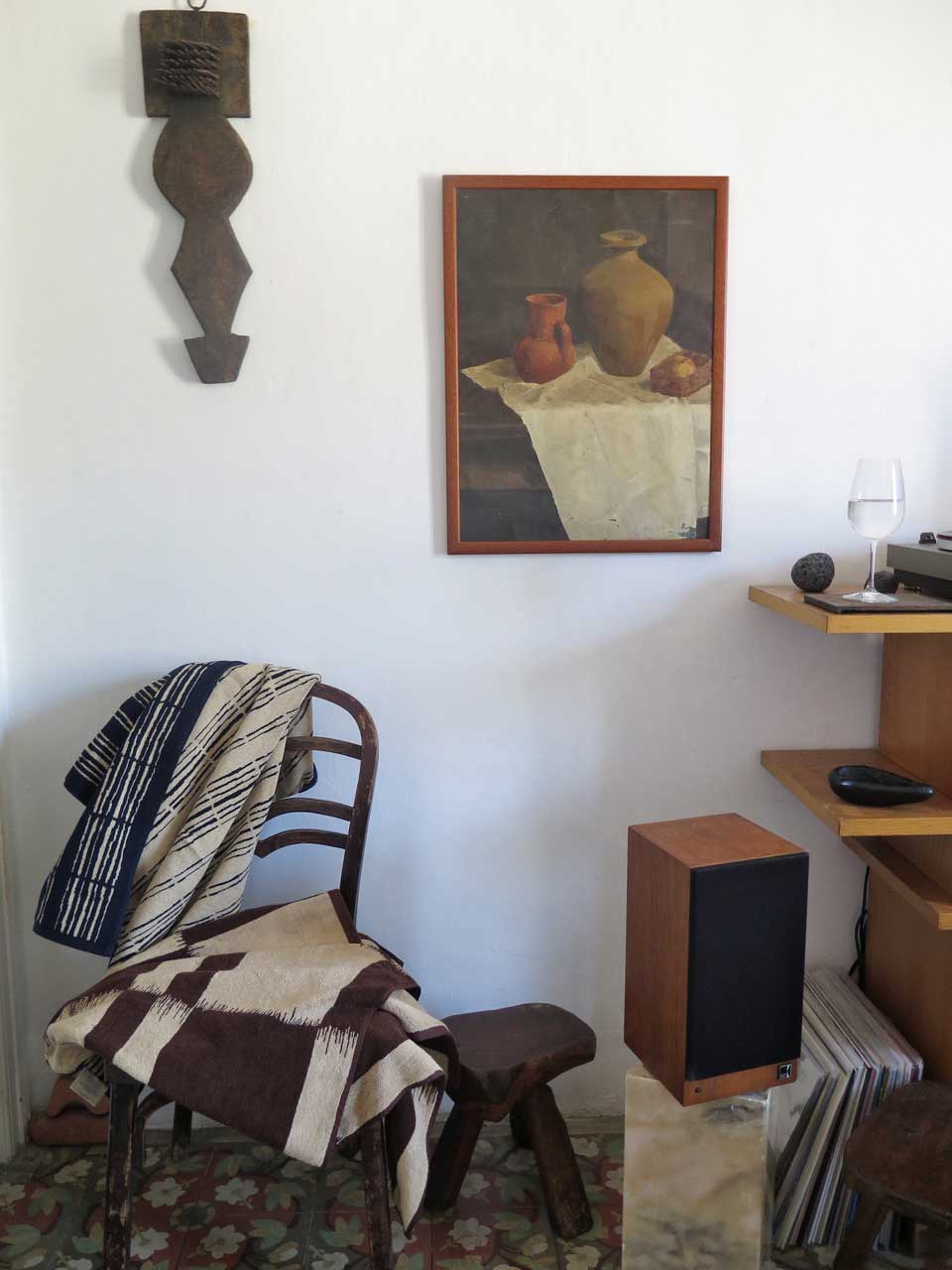 1. Tell us about what you do and what you like about it.
I am photographer, collector and beginner interior stylist. Creativity and experimentation is what I like the most about it. I like to play with materials and ready-made pieces by giving them a new use and completely different from the original one.
2. What object made your house a home?
I guess it will be definitely my audio system…and my cat. If those two are in the same space it must be home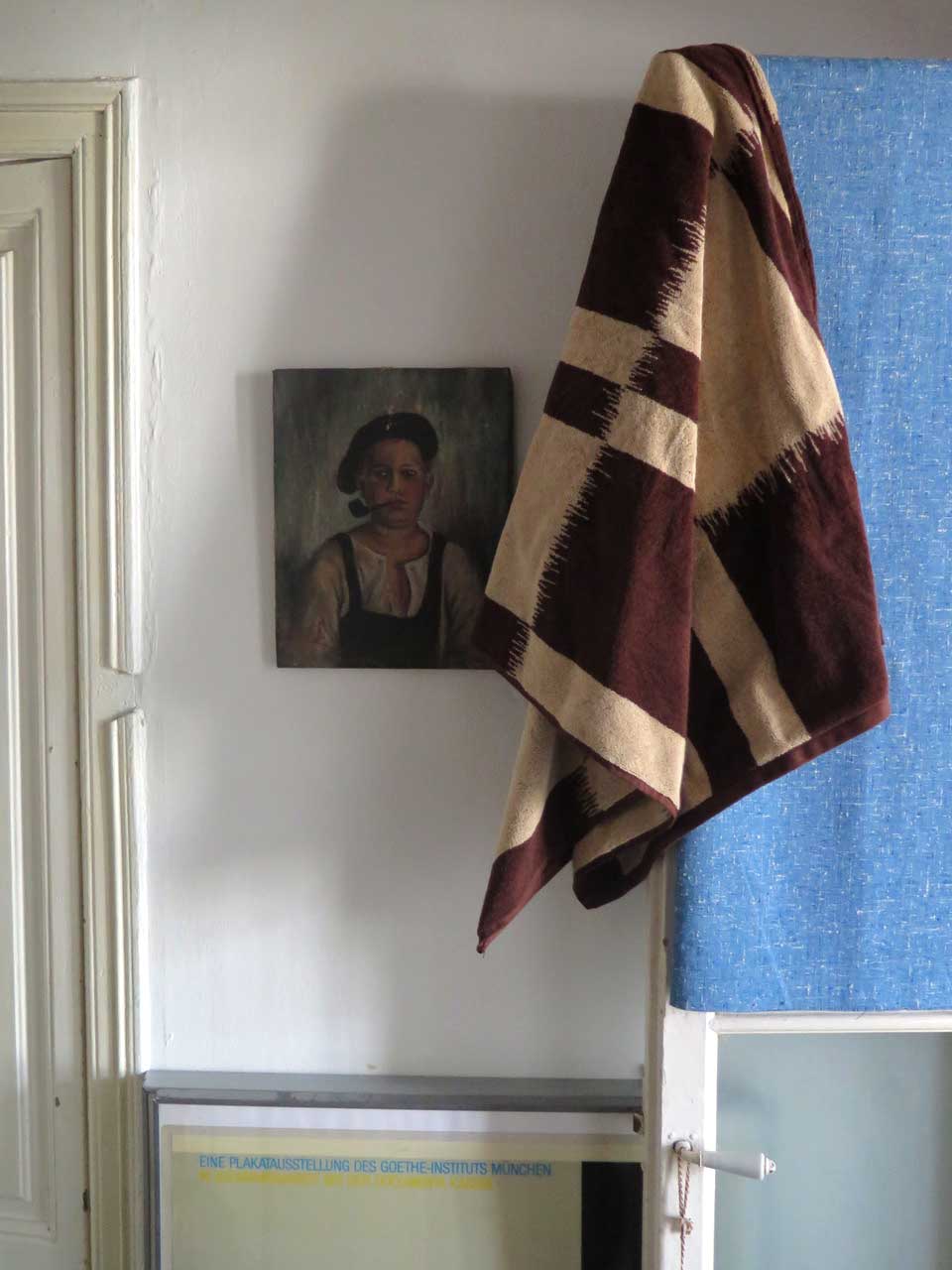 3. How do you make a bathroom your own?
Not so long ago I bought second hand but homemade shelving system . After half way of put it up all together at my place the whole thing colapse…There was no way to build exactly the same unit so I decided to make a use of already existing wooden shelves and with a help of a friend I constructed totally free-styled new one…I absolutely love it and I am very proud of. I love when those things happen- suddenly something taking a shape.
4. What draws you to the Karin and Ester prints?
Karin bath towel pattern definitely reminds me of an old blanket at my parents home when I was small. Ester reminds me of hot summers and shadows drawn by the sun. Also both towels are in my favorite colors- brown and dark blue.
5. Bath or shower?
Usually there is no time for a bath so yes the shower is my first choice. But from time to time I do try to treat myself and my senses with the long hot bath with bubbles, soft music and even glass of wine. The time stops for a moment.